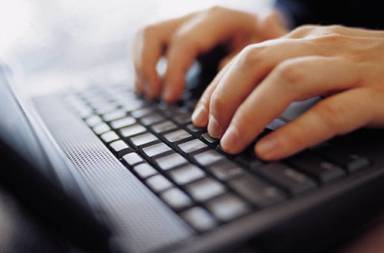 Do you know how fast you type? You can find out now at TypingTest.com.
I took their online typing test and these are my results:
Test Name: The Wonderful Wizard of OZ
Date: 2006-10-25 22:14
Test Time: 03:00
Gross Speed: 72 WPM
Errors: 3
Accuracy: 98%

NET SPEED: 71 WPM
TypingTest.com also has software and games to help you improve your typing speed.
So what did you score?