It came, it saw and it bit, scratched and tore my hair out!
That just about sums up my experience today with CAT 2006.
For more details…

Set out with Madam A, followed her directions and landed up at Thakur College of Commerce. Would have waited there, but for Elroy who called and said the colleges were different. Found out I had to go to a totally different place few kilometres away. Thank God I had a bike!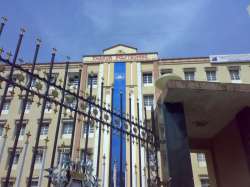 Did get to the right college well in time. Sat down and waited for 10.30pm. The wait in the classroom just before the paper is simply the worst. I could hear my heartbeats!
Looking at the answer sheet I realized one thing, a different paper pattern with 5 options (instead of 4) and a max of 120 questions.
The CAT format has changed every year for the past two years and so I expected it to be different so wasn't shocked. However, the question paper was shocking.
Turned out to be only a 75 question set, with each question four marks with wrong answers attracting a penalty 1 mark each.
I've given a 75 question paper before so this wasn't a surprise, the marking was.
Anyway, began with Maths. Attempted 14 and I know for sure 1 is incorrect. Maths was really simple I must say, so simple that everyone could do it.
Then began Verbal. It was horridly difficult and confusing. And I ran out of time for DI.
Kinda dejected by the outcome of this. Shall await the results patiently and I hope I get into the other places I applied. My tentative scores as per TIME indicate me not clearing any cut-off, not to mention my overall score being horrible. I have a dirty feeling that this time my percentile will be lower than my past two, and then I hadn't even bothered studing!
Have few more individual tests left. These shall receive my full attention.
And the next two days see me completing the applications.