Movie Review: Fast and Furious 6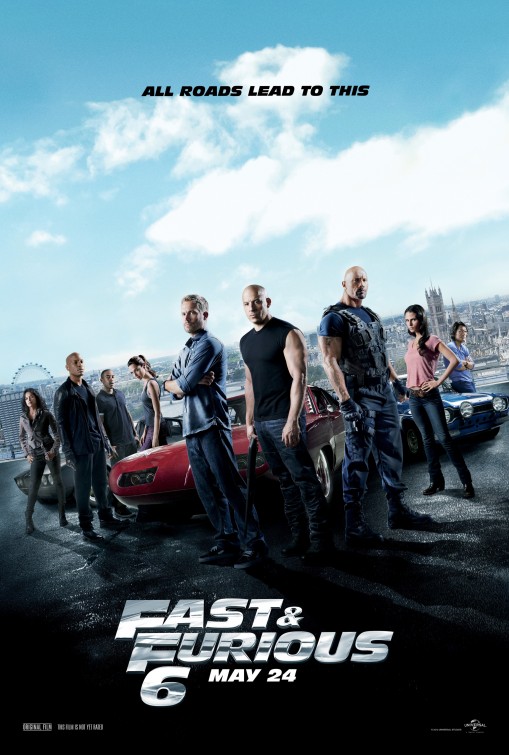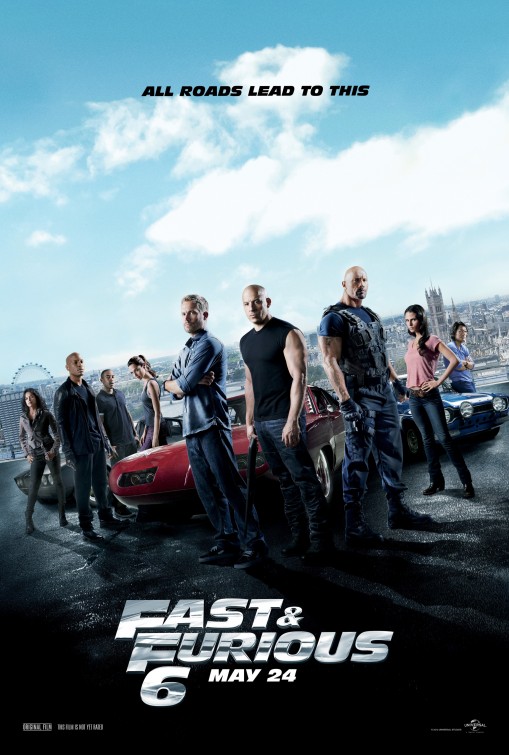 Check out my movie review of Fast & Furious 6 published on Blogcritics.
Fast & Furious 6 is definitely a must watch movie if you have been actively following the past 6 movies. It continues where Fast 5 left off and sets the scene for Fast & Furious 7. Director Justin Lin won't be returning for Fast 7, but he does leave the series at its peak. I'm eagerly waiting for Fast 7 which is to be expected sometime next year.
Poster credits: IMP Awards