The bank holiday weekends in May are always welcome since it means an extra Monday of holidays and a relatively shorter week, even for an investment banker! Ashwina and I decided to visit Kew Gardens and Kew Palace early May. This was one of the many places we had in mind given our Historic Royal Palaces membership. We were joined by Vincent and Indrita.
Kew Gardens is located about a short walk from Kew Gardens Underground station which is the second last station on the District Line and good hours journey from where I stay in London. There are four gates where you can enter from and the Victoria Gate is the closest to the station. However, given the size of the line, we decided to enter via the Lion Gate which is around 5 minutes away.
Kew Palace is located within the gardens. However, since the gardens and the palace are managed by different entities, our membership does not cover entry into the palace. However, it doesn't cover the entry to Kew Gardens, which means that you still need to pay to enter. There are several attractions in Kew Gardens and we decided we would try to cover as many as possible.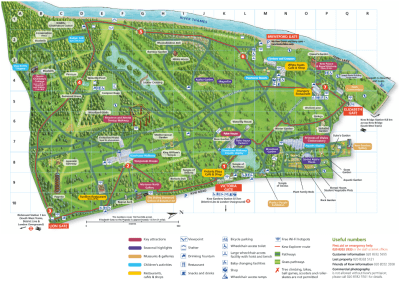 Since it was almost lunch time, we decided to find our way to the Orangery restaurant, which is located diagonally opposite from Lions Gate and so as we walked there, we decided to make the most of it and take in the view.
After lunch we went over to Kew Palace. Kew Palace is a relatively small palace as you can see from the pictures. The rooms are laid out for people viewing. It was a fairly quick visit and you can see the whole palace in under an hour.
Queen Charlotte's Cottage is open on weekends and so we decided to visit the place before it shut down. It's located at the other end of the gardens and so we spent a good amount of time walking back to get to the cottage just before it closed for entry. The visit around the cottage was quick. And being relatively small, our visit was quick.
It was already 5pm, so we decided we would hurry over to check out the Glasshouse which is home to several temperate plants and then the Rhizotron and Xstrata Treetop Walkway.
After this, we grabbed some evening tea, picked up a few things from the store and then left the place. It was a nice long evening with way too much walking.
(Visited 1,359 times, 1 visits today)