It's Christmas Eve, the time for holidays and excitement. Looking back at 2013, I have to admit that it was another great year. As of today, I've been an Investment Banker for over four and half years, in London for over three and a half years, married for nearly two years.
The Day Job
I got promoted to Associate last October but this year was really the first year in a role with more responsibility and more exposure. It's been tough but it's been fun. And, I've finally started to get some decent work-life balance (as decent as an Investment Banker can).
Travel
Ashwina and I have made full advantage of our base in London and have chosen to explore the UK. We had initially planned a long trip to Mumbai in February. But, I ended up needing to go there on work and she came along with me for a few days. With Mumbai out of the picture, we decided to focus our attention to Dunwich Heath. Although the weather was frightful, the place was delightful.
Our next holiday was this September to Cornwall, or more specifically Boscastle and the surrounding areas. The bright sunshine, the beautiful sea, some mountains and the beach and no mobile connectivity. Every holiday should be like this.
I also managed to spend a few days in Johannesburg and Cape Town, South Africa few weeks back, although this wasn't a holiday.
We'll be closing the year with a trip to India. Am looking forward to visiting home properly after nearly two years!
WordPress
In October, this blog turned 10 years! I've been using WordPress for over ten years and I don't think many people in the world can claim that!
I attended my first WordCamp, the first in London and met some really cool people. I'm hoping to catch the London one again if it happens this year and possibly other meet ups if my schedule permits it.
I've submitted my first patch to JetPack and contributed to the Inline Docs for WordPress. Hopefully, they find their way into core sometime…
My two top plugins Contextual Related Posts and Top 10 have had a great run this year. As of this post, CRP is currently has over 325,000 downloads and Top 10 has over 130,000 downloads. I'm happy that the plugins have been accepted so openly by the WordPress Community. If you've been using my plugins, a big thank you!
Others
I've watched a lot of movies this year, got more active on Twitter, played the piano and picked up on some reading. We also bought an exercise bike and tried to put in a bit of exercise.
Looking forward to 2014
Mario hits the nail in the head with his wish for 2014 and I agree totally with him
My only real wish is for health and prosperity to my family, friends, colleagues and fellows around. It's the only important thing out there and it's the base of everything else.
On personal goals. I usually tend to set a few and hope to make them.
Make a long haul trip either to Canada or India. And, definitely another holiday in the UK
Release pro versions of Contextual Related Posts and Top 10. I've had this on the charts for a long time, but am yet to make significant progress on them
Visit at least another WordCamp
Learn WordPress, PHP and mySQL better. There is always scope for improvement!
Contribute more to WordPress and other plugins / themes
Eat healthier and exercise at least thrice a week. Ashwina will be happy to read this one…
Write more movie reviews. I've watched a lot more movies than the reviews I've written
Read more. Thanks to my wife and Amazon Kindle, I've picked up on my long forgotten hobby. There is so much more to read!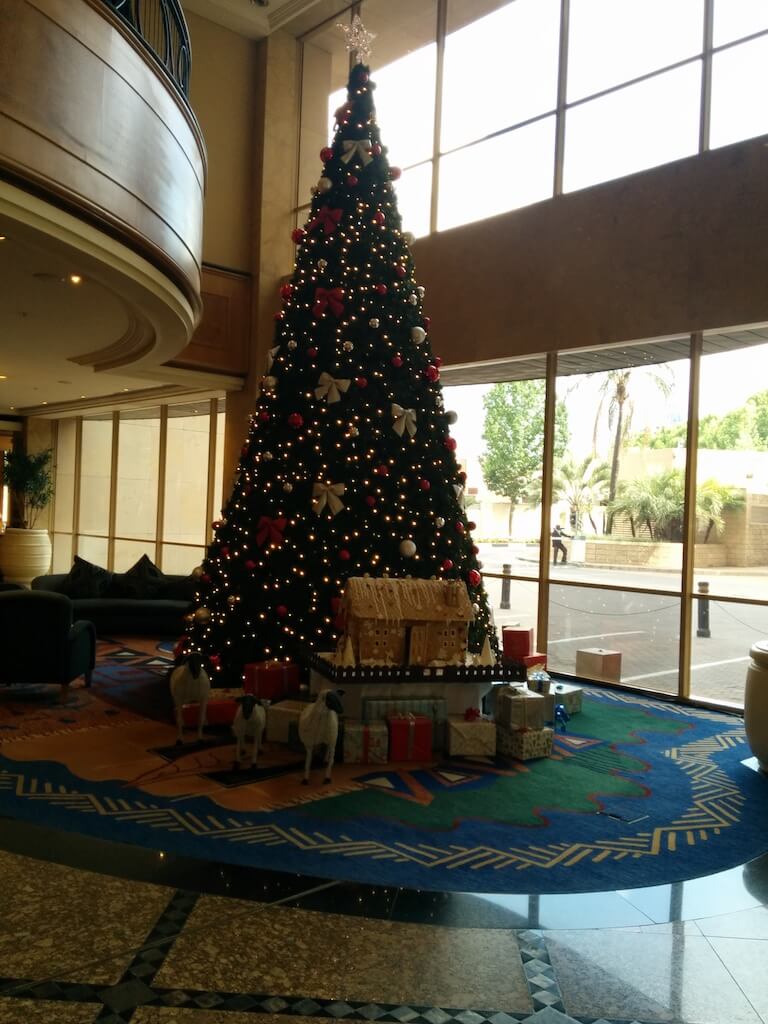 Merry Christmas to all of you and have a great New Year! I hope you have a good holiday week. Thank you for reading Ajay – On the Road called Life.
(Visited 845 times, 1 visits today)