Had dinner yesterday at a nice restaurant called Woodlands with A. Mercy, her husband Anil and dad 🙂
The place serves Chettinad food… yummy food.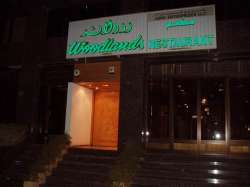 Ate well. My cough is still troubling me a lot… a dry cough that just refuses to leave!
Woke up at my usual 10.30am this morning as well. Have to go to church this evening followed by the prayer meeting, so my evening is already booked.
I haven't taken photographs of Ghala church yet, so that is on the agenda.
(Visited 157 times, 1 visits today)