Little above a year back, a young man of 20 something, having finished a year at his new job, received the good news of his secondment to London. In preparation for his six weeks in London, the young man set out to a few shops in the city to buy the necessary attire for the new job profile that he would be in.
On 3 May 2010, this young man took his first long haul flight from Bangalore to London. As he walked out of the airplane and took the cab to his apartment, he fell in love with the city and hoped that those six weeks would be a lot more. Little did he know that his wish would come true. However, his work was recognised and he was given an offer he could not refuse. And, he didn't.
The six weeks turned to six months and the six months turned to nine, as he waited for his visa. After a brief visit in Bangalore, he packed up his belongings and returned home to Mumbai. In Mumbai, as he struggled to adjust to the time zone difference, he tried to put his affairs in order and met a few friends. He was back to London in early March to begin his new job in a role where his friends would refer to him as "Banker".
I don't need to tell you that the young man is me and am happy to say that I have completed my first year in London, in a job I grew to love!
All work and no play makes Jack a dull boy. This isn't the case with Ajay (yes, sad joke!), who is perfectly at home at his work place. But, I do go out and have my share of fun and this included a wardrobe improvement with the help of his new found friend Sveccha (introduced by the great Idea-smithy.
We went to Westfield mall, which is one of the largest malls in Europe (view on Google Maps). I picked up a few shirts at the T.M.Lewin store and at Marks & Spencer, a pair of shoes and something that makes me smell real good!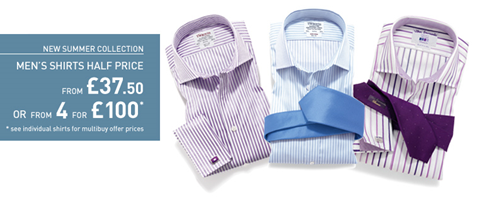 Some Vietnamese food, pastries and Starbucks completed the rest of the day. This was the first day of the long two weekends, the Easter weekend and the Royal Wedding weekend, most of which were spent in the confines of my super sexy apartment!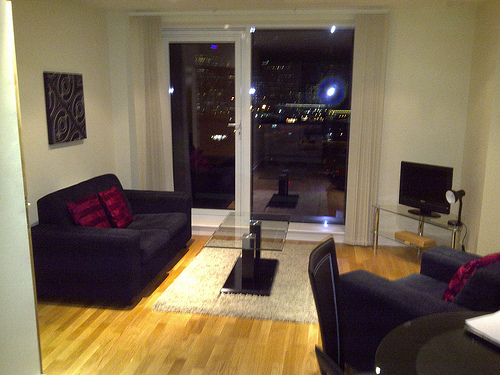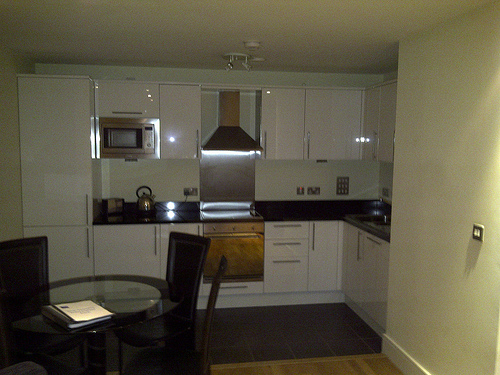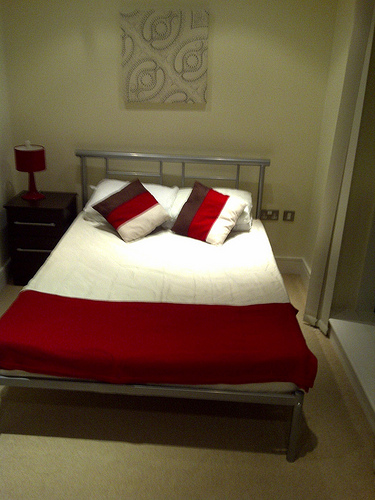 What use is a good, well furnished kitchen (courtesy Tesco Direct), when you don't put it to use. Met up with Sveccha on Saturday and we decided to cook at home. She did the cooking and we did the eating. The prawns turned out to be super awesome and the rice and the dal were yum! Need, I say, I need to take up cooking as a hobby!
And, work continues as usual…