This was originally posted on the WebberZone blog.
A few days back I pushed through an update of Knowledgebase v1.3.0. Knowledgebase is my relatively new plugin that I released last year when building WebberZone.
It's designed to be very simple to use to set up your own Knowledgebase. The latest release incorporates a very important uninstall feature. You can now choose to delete options when you uninstall the plugin and/or delete all knowledgebase data. This is if you want to completely clean out all articles as well as sections and categories, you'd select the section option.
This does effectively mean that you're nuking your knowledgebase and can only be restored if you chose to backup your site before. Use with caution…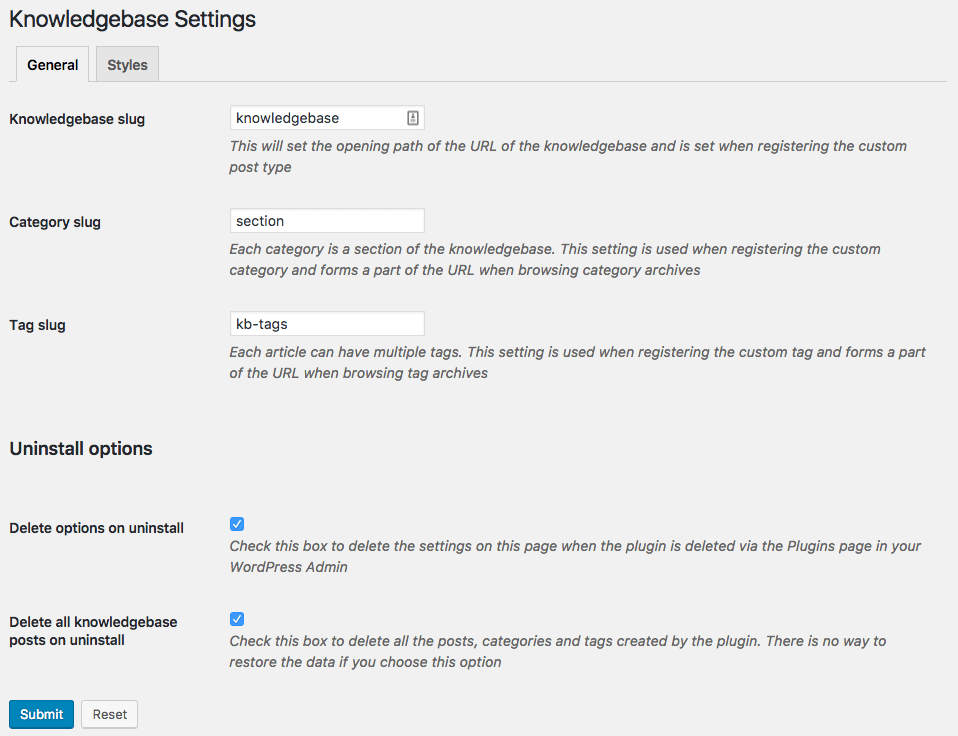 Complete changes in Knowledgebase v1.3.0
Enhancements:

Articles now support comments
Two new settings to delete all settings and Knowledgebase content when deleting the plugin.

Bug fixes:

Fixed labels where Section was still called Category
(Visited 286 times, 1 visits today)