As a kid, I enjoyed reading mystery novels, among these were Famous Five, Hardy Boys and Nancy Drew (some guys do read this).
The decision to watch Nancy Drew came up suddenly and we did expect the movie to do justice to some of the books. Unfortunately, this was not the case.
When it came to the story line, it was typical of any mystery plot. It had its fair share of secret rooms and passages, cops and robbers and few famous personalities.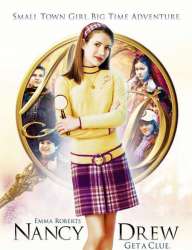 However… the potrayal of a lot of characters was totally incorrect. The movie tells the story of Nancy Drew going off to Los Angeles. She makes a commitment to her father not to get herself involved in any cases. However, as expected she gets involved in a mystery of a murdered movie actress.
Both Ned and Carson Drew are portrayed as comedy characters. Infact the entire movie seems some kind of spoof of the Nancy Drew stories.
All in all, the movie was a let down.
My Rating: 6/10
(Visited 243 times, 1 visits today)