Ashwina and I headed off to Chai Ki after mass a few weeks back and then made an impromptu decision to watch The Lion King.
The Plot
Anyone who watched the original Lion King already knows the plot for this movie. Little Simba idolises his father Mufasa, who is respected by everyone but hated by his brother Scar. After the shocking death of Mufasa, Simba runs away and grows up with his two best friends Pumba and Timon until he is needed back to challenge his uncle.
The cast
Disney has pulled an interesting cast for its voice-overs including Donald Glover, Seth Rogen, John Oliver and Beyonce.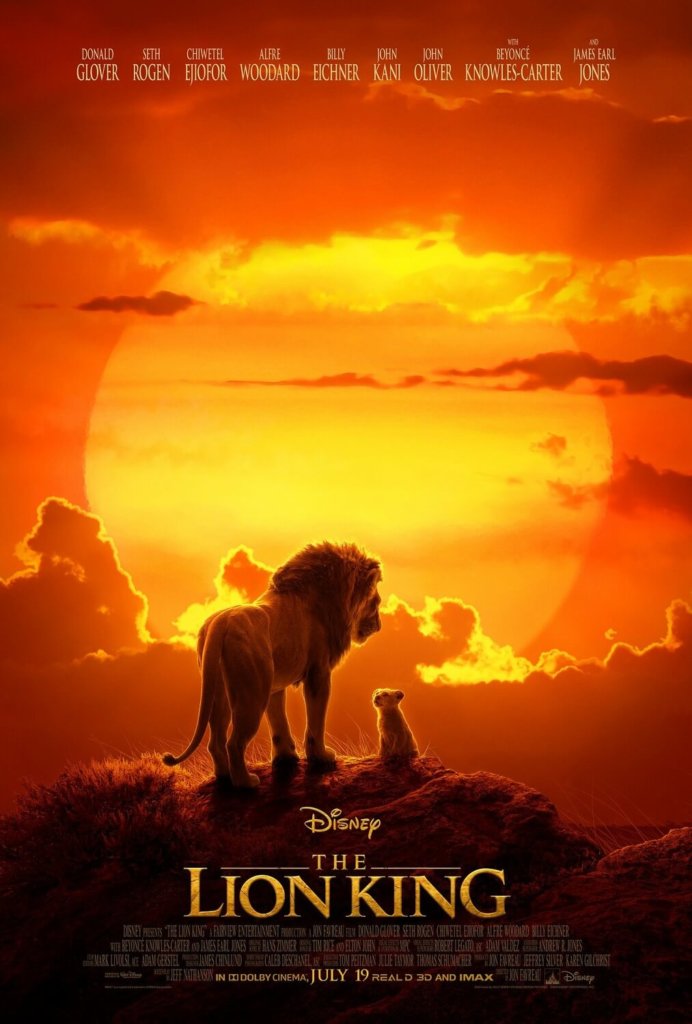 My two cents
Having watched the original Lion King as a kid, the story was invoking, thought-provoking and saddening. After all, it was heartbreaking to see Mufasa being killed.
Lion King 2019 retells this story and sticks very closely to the storyline and even the animations with minor changes. I like the music which feels more like a choir singing vs a single person. The animations are also fabulous and at times the animals look shockingly real.
Overall I think a lot of effort has gone into this movie with a good cast of stars to voice over and animations that work backed by music that you'll want to sing along, especially if you have listened to the originals.
If you've watched the original Lion King, I'd strongly recommend this one. Even our cinema had relatively older people and not a single kid (it was a late-night show) but I suspect everyone wanted to relive the old movie with the new animations!
My rating: 7/10