Looking back at 2006, I think the year went well.
It has been a very healthy year for my blog for sure. I hit into the top 100,000 websites on Alexa and today stand in the top 50,000. Good achievement for a small blog of a small person on the WWW 🙂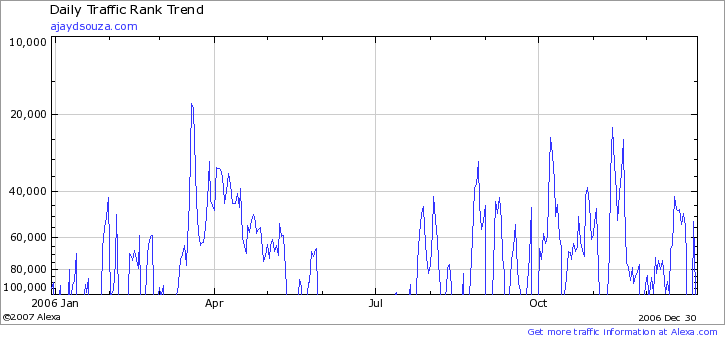 But, I do have a very very fluctuating rank as you can see in the graph above. I know a lot of users believe that Alexa is flawed, and i think so too, but at the end of the day, its the rank that gets the advertisers!