We've typically taken a holiday in September but due to several different reasons, Ashwina and I decided to book the first week of October for a holiday. Destination: Isle of Wight.
This post has been due for two months, but, as they say, better late than never!
I had been looking forward to this holiday for a long time given our previous holiday was in April. After 6 extremely busy months at work with a tonne of travel, I needed this holiday.
We took a train from London Waterloo to Portsmouth (one of our shortest train journeys in the UK). And then hopped on the Wightlink FastCat to cross the short strip of water to reach the Isle of Wight.
We had a taxi waiting for us to take us to the cottage which was at the other end of the island. Our last holiday was in a holiday cottage which slept ten persons. This time Ashwina booked a cottage that slept 14!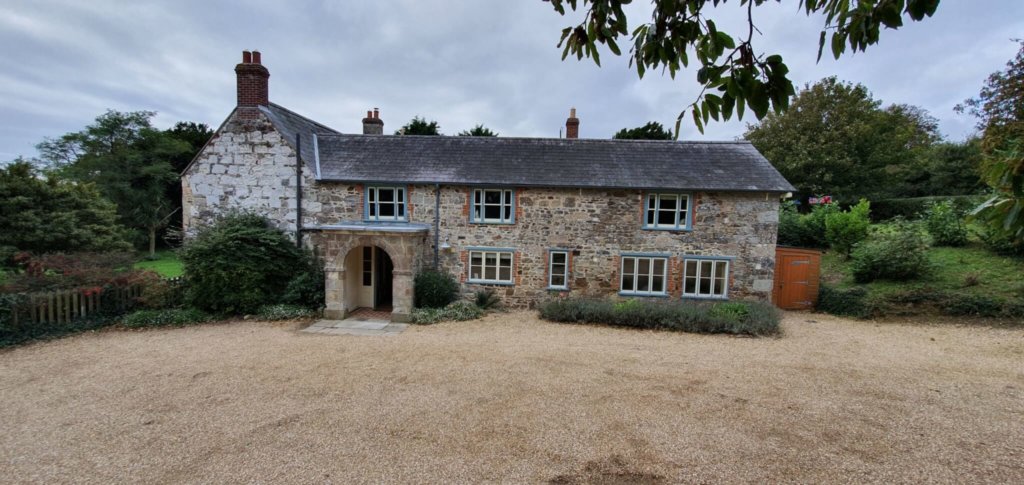 After checking every room in the house, we set up camp in the largest bedroom.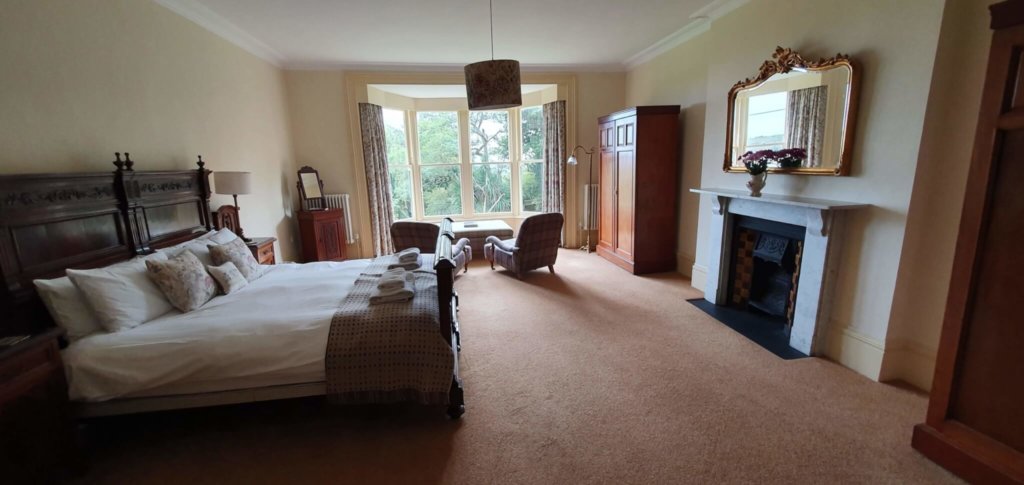 The weather that week turned out to be bad, which is pretty characteristic of British weather. So we ended up going out only twice. The first time we took a long walk to the nearest village of Brighstone which was about 1.5 miles along a road to pick up some groceries.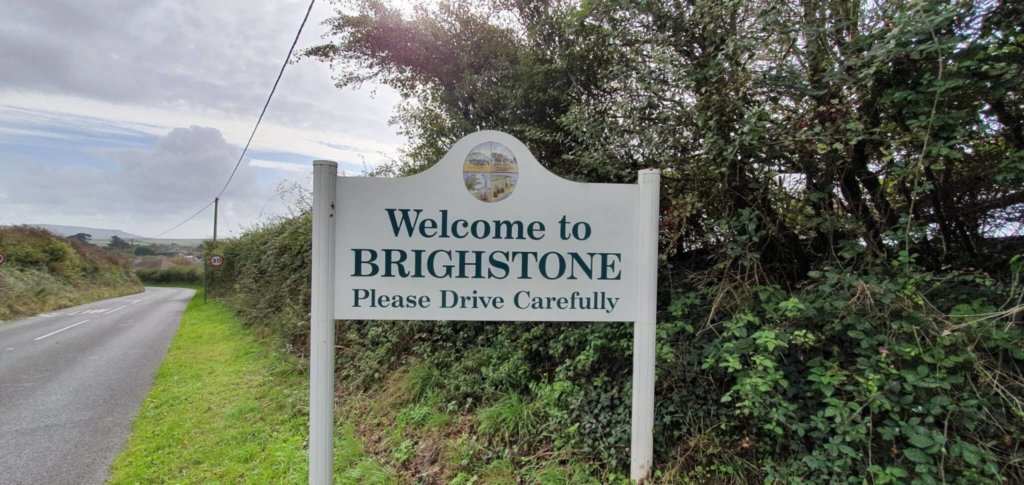 Mottistone Estate
The other day of good weather saw us visiting the Mottistone Estate which was just across the road from us.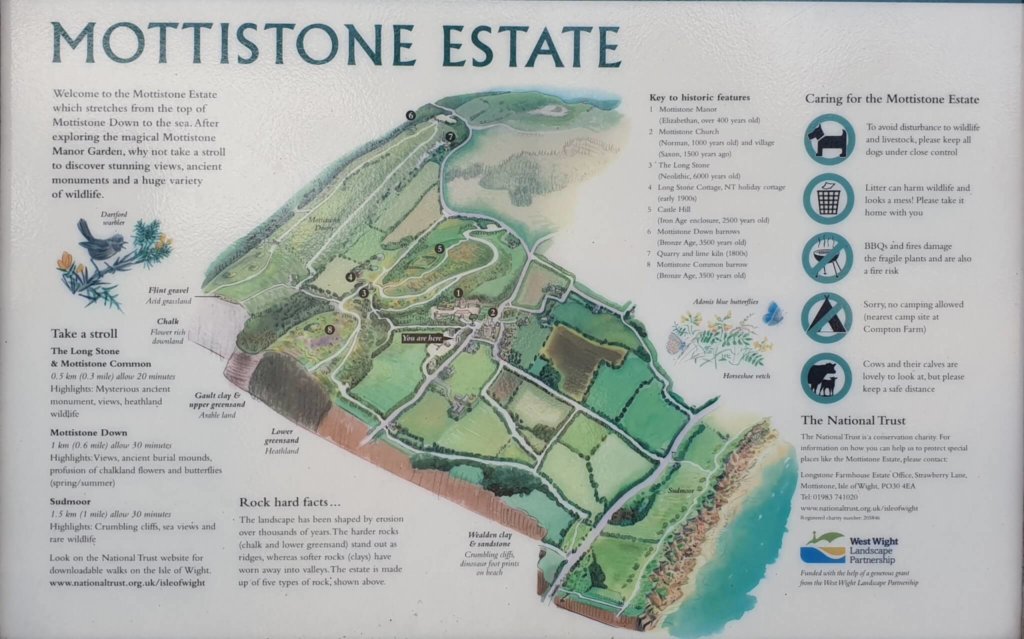 As you can see in the map above, the Mottistone Estate is huge. We ended up spending a good time there walking around, soaking in the sun and a lot of greenery!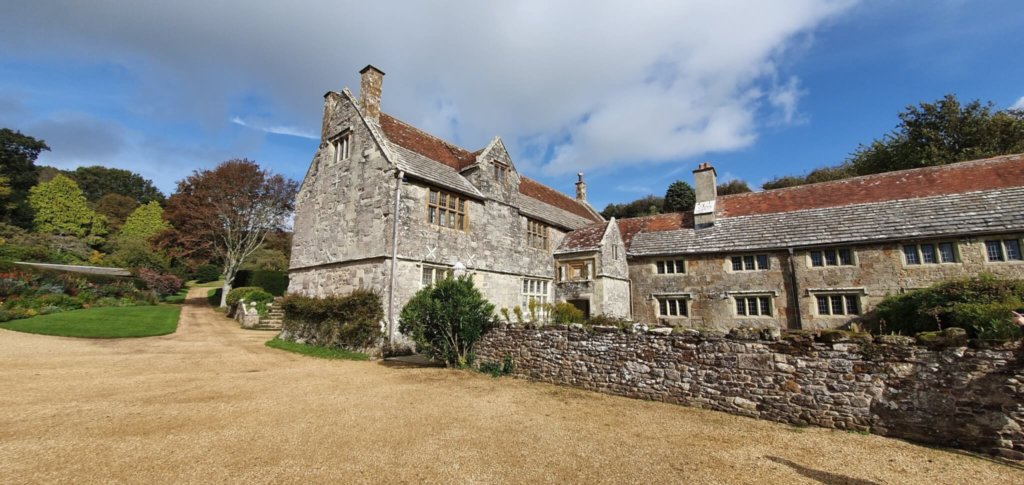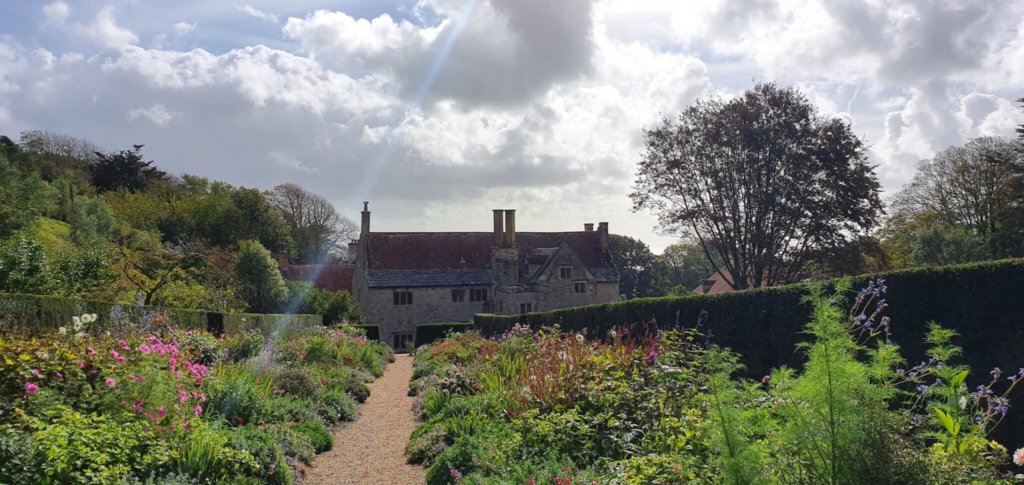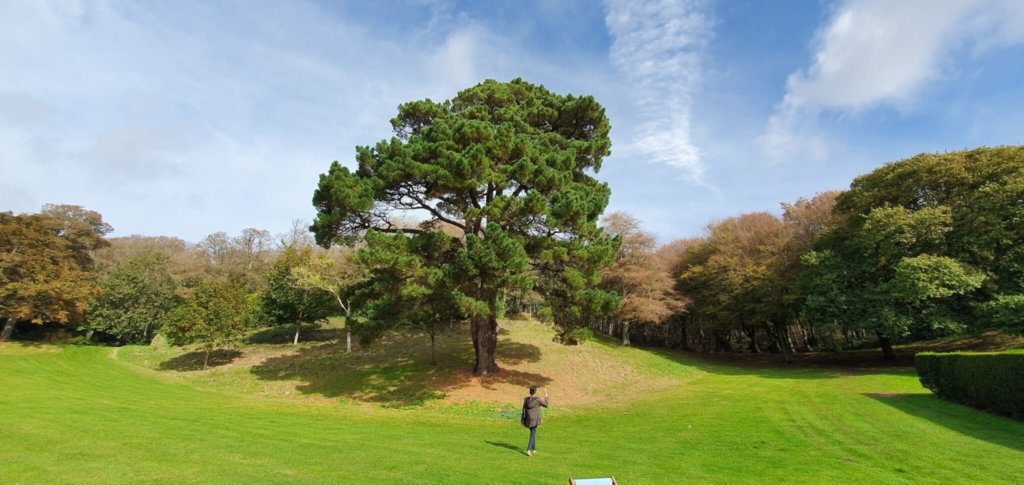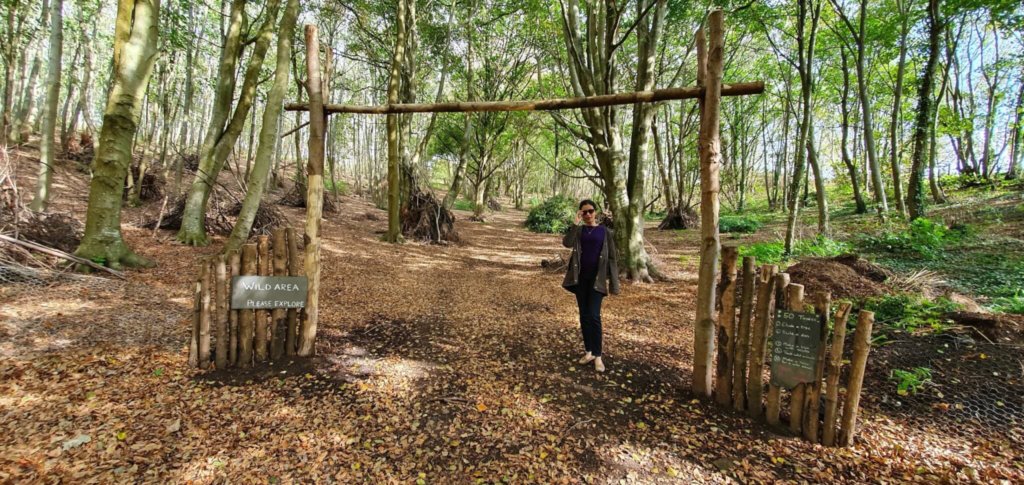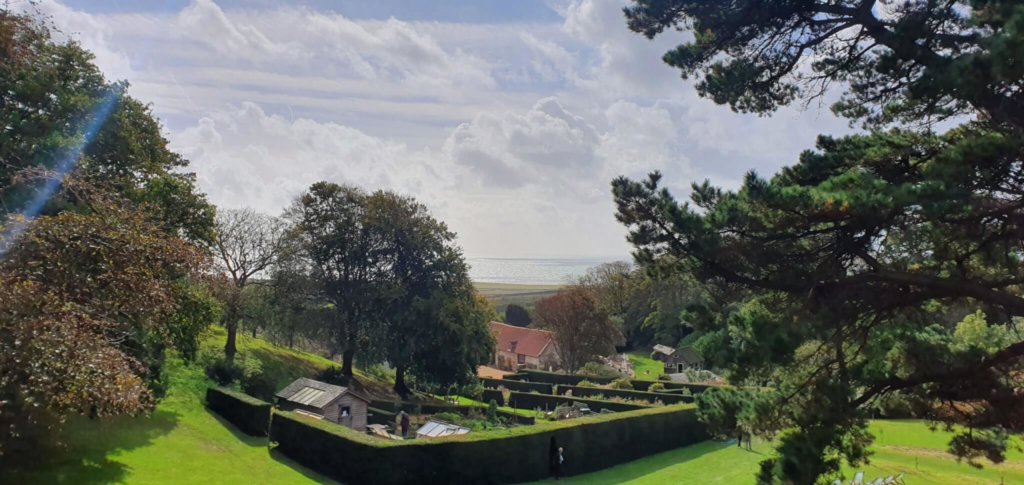 Up to the Longstone
After our visit to the Mottistone Estate, we followed a forest path up to the Longstone.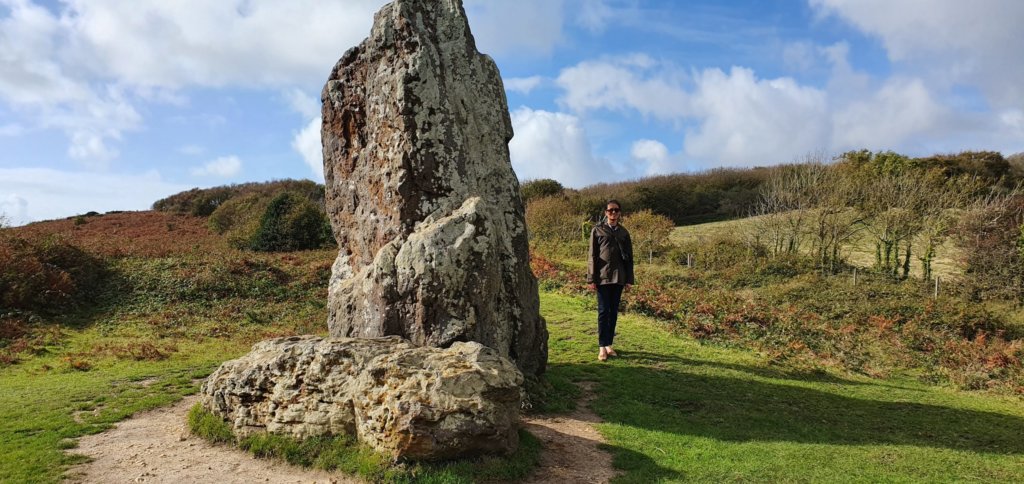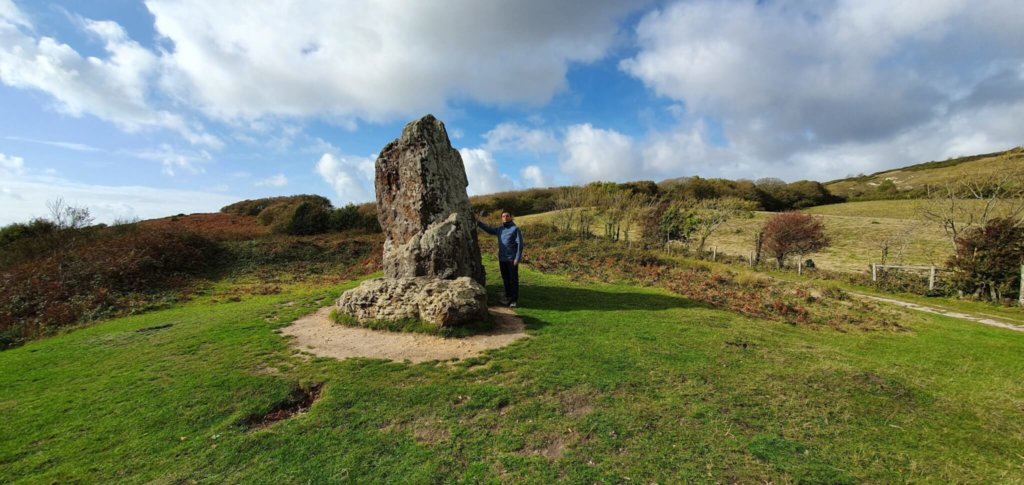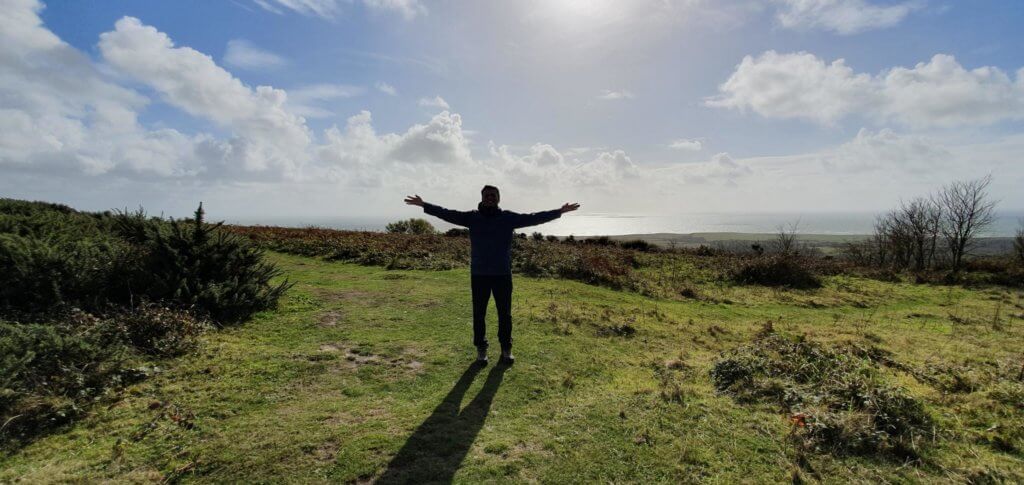 The Longstone is a neolithic monument consisting of one large stone standing at 3.9 metres and another smaller one.
Heavy rains washed out the rest of the week. But, this gave me some time to relax, although work wasn't very far away for some of the days.
And, after a week here, Ashwina and I reversed our steps and headed back to the hustle and bustle of London.
(Visited 695 times, 1 visits today)