I am not the greatest fan of Sharukh Khan, but Ashwina is and so we decided to go watch his latest movie Chennai Express.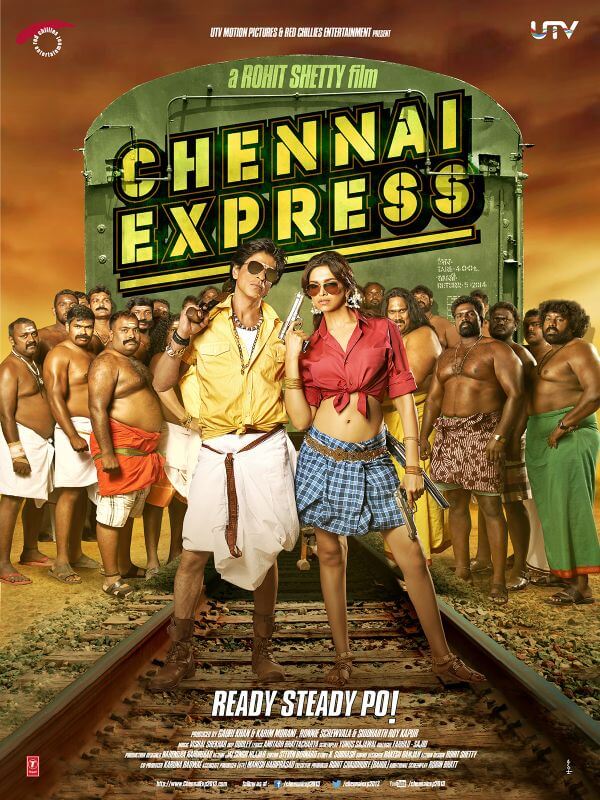 Chennai Express is a 2013 Indian romantic action comedy film directed by Rohit Shetty and produced by Gauri Khan under the banner Red Chillies Entertainment. It is the story of 40 something Rahul who lands up on an unexpected train journey where he meets Meena and discovers true love
This is the second movie with Shahrukh Khan and Deepika Padukone after the 2007 blockbuster Om Shanti Om. Unlike the crazy story line of Om Shanti Om, Chennai Express attempts to bring a more believable story line (Although some parts of it are just unbelievable).
Shahrukh reminds audiences why they love him. He has his share of overacting, but this perfectly fits the filming style of Rohit Shetty (as my wife assures me).
Deepika impressed me. Her style of speaking broken Hindi with a Tamil accent is commendable (She is of Mangalorean descent and speaks Konkani at home).
Chennai Express is an entertaining movie. It has several entertaining moments like enacting the final scene from DDLJ, some antakshari moments of made up songs, funky stunts and even a final fight scene.
The movie has some good songs. If you understand Tamil, you'd probably be in a better position than me. Unless it has a Hindi version as below. And, it does give you an idea that he sure can dance!
I will be the first to admit that I enjoyed Chennai Express. It's a good one time watch and if you're watching it with subtitles, do try to read them while you listen to the audio!