Following in the footsteps of Contextual Related Posts v2.2, I released Top 10 v2.2.3 with several new features, bug fixes and enhancements to existing features. This release also includes the almost-complete rebranding of Top 10 as a WebberZone plugin.
As I mentioned before, WebberZone is the new platform (or should I say revamped) platform for my WordPress development which is currently focussed on developing GPL plugins (both free and premium).
This release of Top 10 comes with a brand new interface to view the popular posts in the Admin area. It is better integrated and you can now sort the views easily across all your posts/pages and custom post types. You can continue to view the counts in your posts / pages listings as earlier.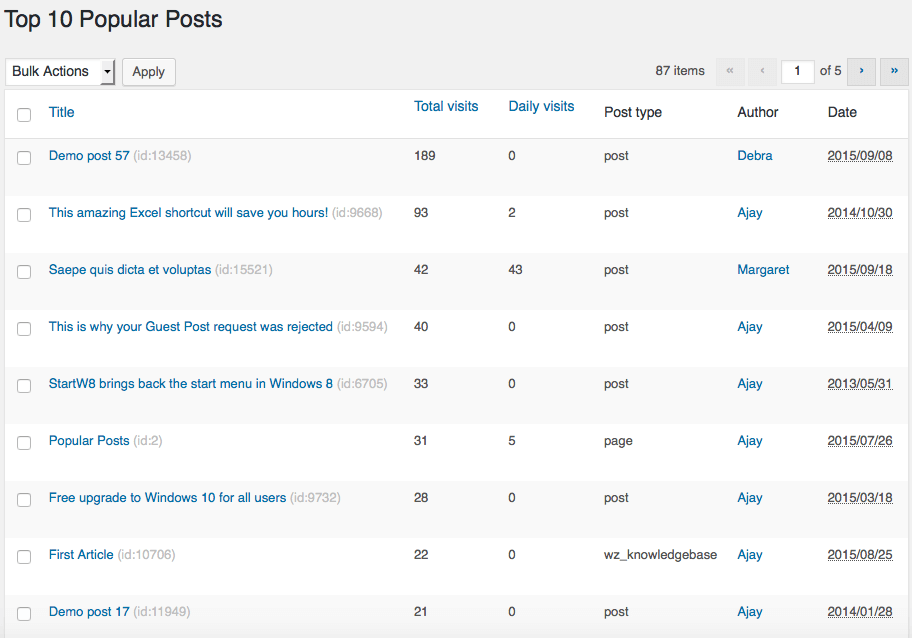 In addition to the new admin interface, Top 10 v2.2.3 also adds an inbuilt caching system that utilises the Transients API, has an updated styles selection interface. To view complete details, please check out the official release post on the WebberZone blog.
As usual, if you got a support query, then please create a new post at the WordPress.org support forum. It is the fastest way to get support as I monitor the forums regularly.