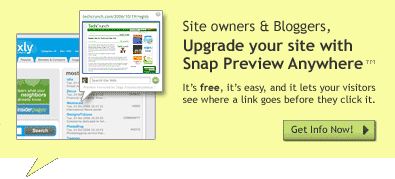 I have released 1.1 of my extremely popular Snap Preview AnywhereTM Plugin in responses to the changes made by Snap.
Changes :
Fixes for internal links as per latest SPA update
Added the option to disable SPA on all links. You can add class="snap_preview" only on those links you wish to have the SPA display on.
To use the plugin you still need to register for SPA and get the key.
Read more & download SPA Plugin for WordPress »