I uploaded v1.9.8 and 1.9.8.1 of Top 10 plugin for WordPress. If you're an existing user, you'll be able to upgrade the plugin from within your WordPress Admin interface itself.
Changes in this version include:
New: Custom post support. Choose which custom post types to display in the top posts
New: More display options. Select which archives you want to display the post count
New: Option to open links in new window
New: Option to add nofollow attribute to links
New: Option to exclude posts by ID in the list of top posts being displayed
New: Option to prevent display of the Visit Count on posts by ID
New: Option to choose between using CSS styles or HTML attributes for thumbnail width and height. HTML width and height attributes are default
New: Option to restrict the title to fixed number of characters
New: Option to add the date to the list
Modified: Numbers are now formatted based on the locale
Fixed: Plugin will now create thumbnails from the first image in gallery custom posts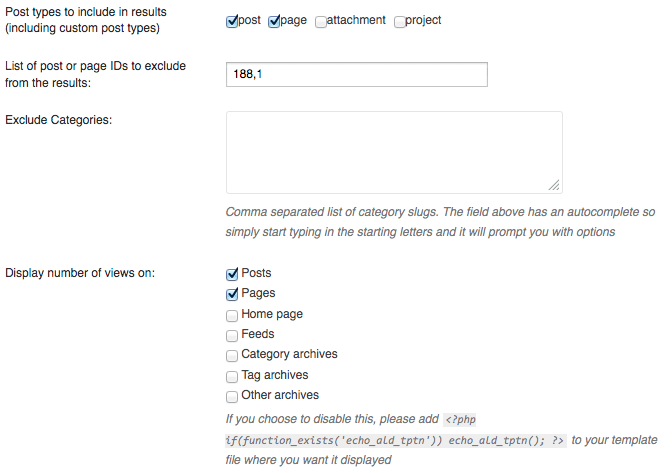 If you haven't heard of this plugin yet, Top 10 will count the number of page views on your single posts on a daily as well as overall basis. You can then display the page view count on individual posts and pages as well as display a list of most popular posts based on page views. Includes a sidebar widget to display the popular posts. And, all settings can be configured from within your WordPress Admin area itself!
(Visited 391 times, 1 visits today)