Yesterday at 6.25pm one of the busiest cities in the World came to a total standstill for two minutes.
As the coldwar sirens blared all across Mumbai, millions stopped all conversation, traffic came to a halt and cinemas interrupted films on Tuesday as the Indian city observed a short silence in memory of 182 people killed in last week's bombings.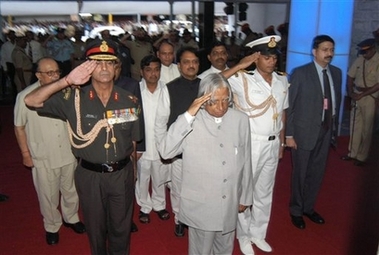 They were accompanied by President A.P.J Abdul Kalam as he stood in salute at Mahim station.
But will the terrorists ever be caught? The chances seem grim especially with all our politicians play the blame game that they are so good at!