August is always a high-activity month with a huge number of birthdays and other occasions.
Freshers' Party
After being postponed several times, the Fresher's Party finally took place on August 6.
Dance parties aren't really my favorite and this is usually no exception, especially when the DJ should pay for playing the trash he dished out!
Without doubt, I spent a good portion of my time outside the venue, which was the SIU poolside.
Food however, was better this time, with chicken added to the menu. Needless to say I ensured I ate well.
Below is a photo of me with my date and below that is a photo of five of us in our group.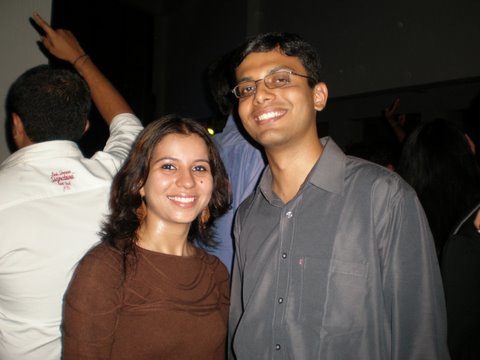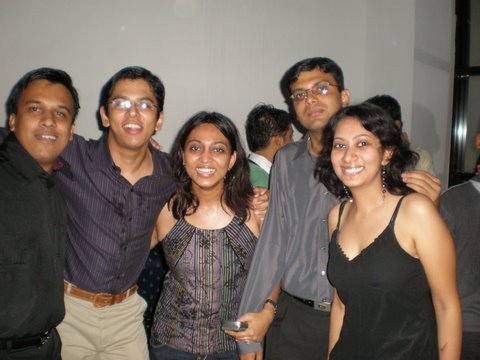 The Birthday
On 12th, was Sumukhi's birthday. She threw the party on Tamana rooftop for about 40 of us. Food for me was primarily chicken. (Did I tell you that I avoid vegetarian food?)
Another thing I avoid is dancing free style. I prefer ballroom, the little that I know! Here's Sumukhi with the three of us roommates.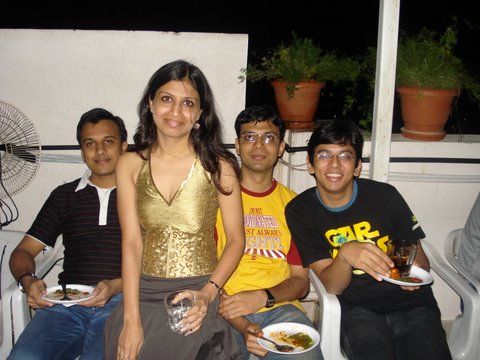 Anyway, Suchi was the DJ for a good portion of the time until yours truly took over the laptop. Spent the next 45 minutes making people dance! For serious wanna-be deejays out there, Virtual DJ is an amazing software. The demo version works very well for a 21 day period.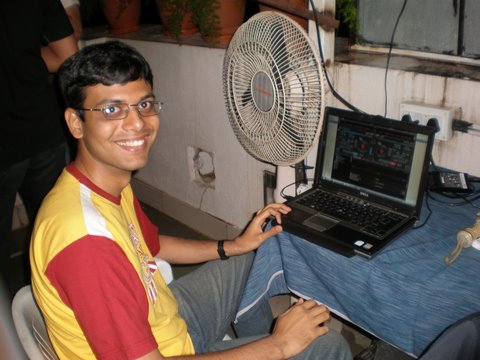 Among other stuff
Our area has been facing major power cuts. We had no power this weekend and a good portion of the time the generator was also switched off.
We decided to go off to the city. We had to shop for Sumukhi and also had good time to kill. Went over to Pune Central to shop for the same. IMO, the place is very badly designed and it was horribly crowded being a weekend.
After some shopping, we dropped into Little Italy next door. Little Italy is a completely vegetarian restaurant, but they specialize in pizzas and pastas, so I could survive! The food was decent, service was bad and bill was high 😐
We tramped back into Pune Central after dinner and landed up in Food Bazaar at the top floor. Did some heavy grocery shopping, picking up apples, biscuits, corn flakes and juices. We're realized it makes more sense to go out there once a week and pickup food instead of regularly visiting Sweety stores in campus.
Ohh, btw, I'm in Mumbai for the next few days 🙂
And, have you visited Techtites lately? There's a new look and regular updates.