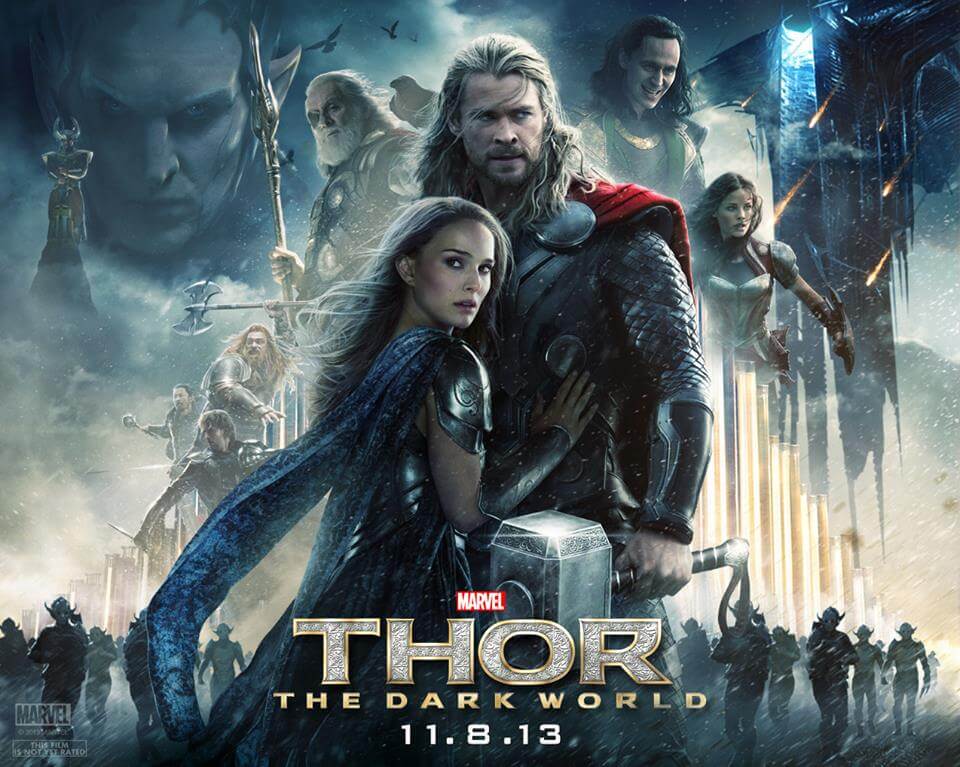 First we were visited by Thor and Loki and then came the battle for New York. While we may have won the battle, the war is still far from over. This time Thor and the rest of Asguard face an even more powerful enemy whose origins go back to even before the time the nine realms were formed. Thor's journey brings him back to earth where he unites with the love of his life Jane Foster to fight the evil.
Personally, I'm a big fan of the entire Marvel series. I liked the Iron Man series, Thor, Avengers and so Thor: The Dark World managed to charm me in the same way. The story line was pretty much along the same lines of good vs. evil, but the special effects and cinematography was definitely good. You have some cool new weapons by the bad guys (The Dark Elves) and the entire concept of a villain existing even before the creation of the realms is an interesting one. Some scenes where gravity goes for a toss (along with some vehicles), travelling between worlds as the realms converge all throw in some food for thought for sci-fi buffs.
Natalie Portman looks gorgeous as always, but I would love to have seen a bit more expressions from her. Chris Hemsworth plays his role of Thor in the same style as the previous two movies. Tom Hiddleston, as Loki, plays his evil part well.
As I mentioned before the cinematography and special effects is pretty good. The arrival of the the space ship at Greenwich reminds me that I should visit Greenwich again. And, if you're in London and haven't visited Greenwich, I strongly suggest making the trip.
I definitely recommend watching Thor, if you're a fan of the series. Others might want to watch it because it's a good popcorn movie.
Trailer:
(Visited 777 times, 1 visits today)