I posted about New York a few weeks back. And although it has been several months since our visit to Canada, and I've been meaning to make a few posts on the time we spent in Toronto, Niagara Falls and Montreal. So, without further ado, a short post on a fun day in Toronto.
We reached Toronto on Saturday and went over to Ferdy and Anita's house for dinner. They live about 20-30 minutes from my dad's place in Toronto. The drive was not too bad and traffic was limited being a weekend.
After a good evening of food, drink and chats, we headed back home. On Sunday, we set out by car and then train to downtown Toronto to take in the few sights it has to offer.

CN Tower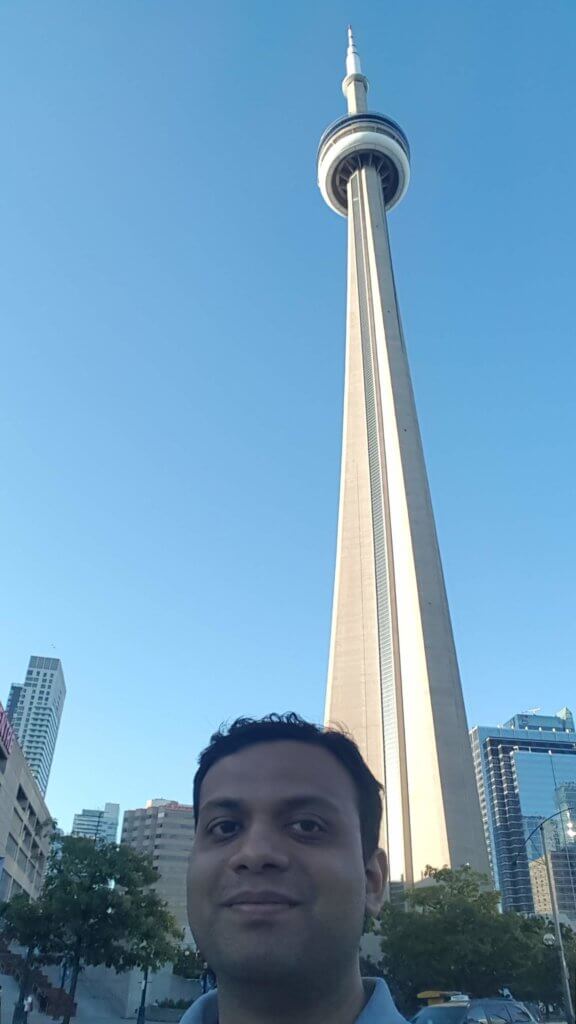 The CN Tower is the tallest tower in the West Hemisphere and an iconic landmark in Toronto. It is a place that is a must see, both from the outside as well as from inside.
Once you've both your tickets, you make your way to some high-speed elevators which whisk you up to the LookOut level in 58 seconds. This level is 346m and gives you a 360 degree view of the entire Toronto downtown area.
The Brothers D'Souza

Toronto from the CN Tower

Mrs. D'Souza

Father and Son – not by Cat Stevens

Family photo

A really tiny airport

Through the "looking" glass
Wandering by the waterfront
After spending a good bit of time at the CN Tower, we headed outside and walked towards the marina which is less than a ten minute walk from the CN Tower.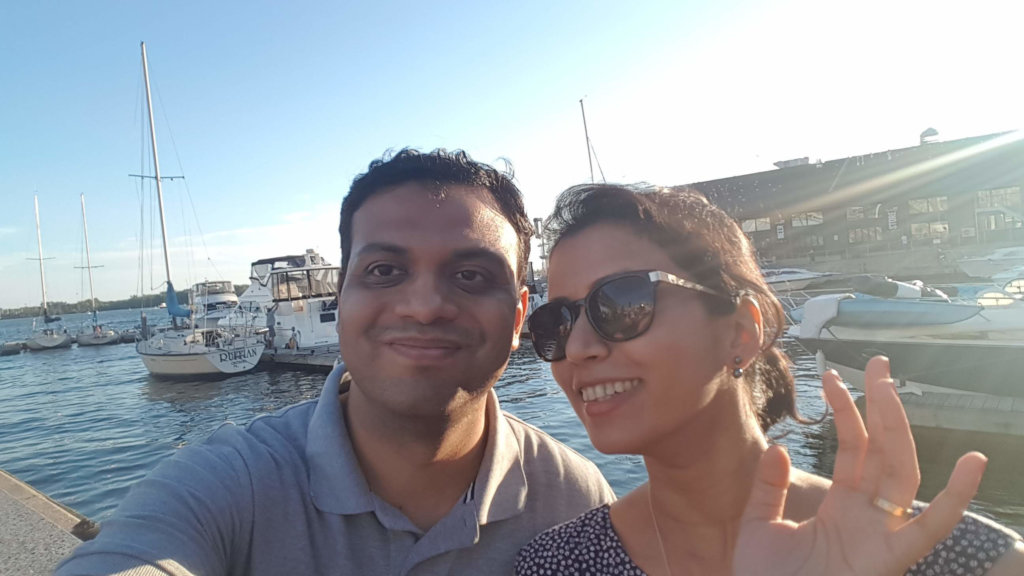 An old train

Look, it's a fish

The CN Tower towers over the buildings

Boats

More boats

Some more boats

Somebody plays some games here
Having spent quite a bit of time roaming around the area, we were finally quite exhausted and caught the next train back home.